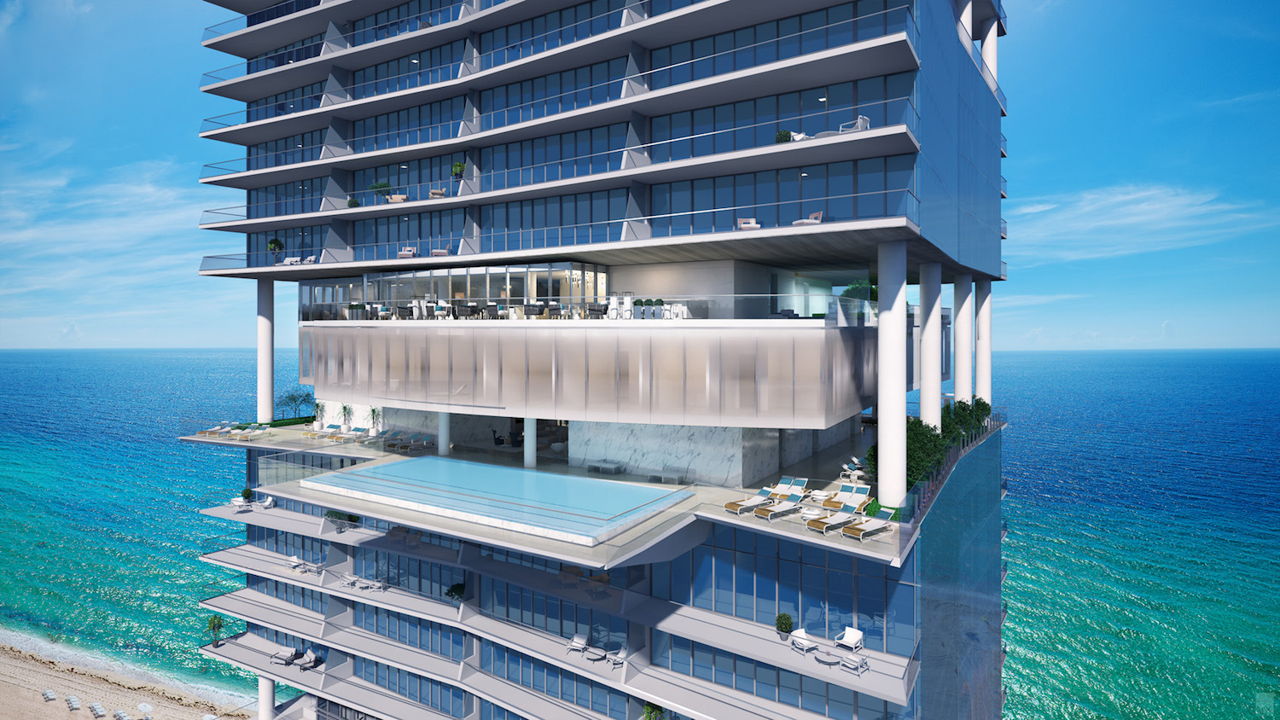 Turnberry Ocean Club
MEMBERSHIP PRIVILEGES OF OWNERSHIP.

FOR A LIMITED TIME ALL PURCHASERS WILL HAVE ACCESS TO THE PRESTIGIOUS TURNBERRY ISLE RESORT & GOLF CLUB, LOCATED LESS THAN A MILE AWAY FROM THE RESIDENTIAL TOWER.

Turnberry is paying for the initiation fee as well as the first year's dues at this celebrated country club. With this new incentive, purchasers can choose to activate their new membership at the time of their first deposit and begin enjoying all of the resort's numerous amenities right away.

Membership provides exclusive access to experience two Raymond Floyd-redesigned championship golf courses, the elite Cañas Tennis Club, three pools including a lagoon-style pool with waterslide and lazy river, three-story Spa & Fitness Center, private beach club and remarkable dining options including the "Members Only" Harry Soffer Dining Room and Celebrity Chef Michael Mina's "Bourbon Steak". Members will also enjoy special pricing on Resort accommodations, retail purchases, food and beverage, dining outlets and spa services.
Turnberry Ocean Club Properties
FOR SALE (24)
FOR RENT (8)
PENDING (1)
CLOSED (30)
0 Bedroom For Sale at Turnberry Ocean Club
| Unit | Asking Price | Bed(s)/ Bath(s) | Living Size | Price/Sq.Ft. | Days on Market |
| --- | --- | --- | --- | --- | --- |
| Cabana 22 | $850,000 | 0 / 1 / 0 | 230 | $3,696 | 15 |
| Cabana 12 | $850,000 | 0 / 1 / 0 | 230 | $3,696 | 14 |
| Cabana 27 | $850,000 | 0 / 1 / 0 | 230 | $3,696 | 14 |
3 Bedroom For Sale at Turnberry Ocean Club
| Unit | Asking Price | Bed(s)/ Bath(s) | Living Size | Price/Sq.Ft. | Days on Market |
| --- | --- | --- | --- | --- | --- |
| 403 | $9,950,000 | 3 / 5 / 1 | 4,185 | $2,378 | 0 |
| 3502 | $6,990,900 | 3 / 4 / 1 | 2,821 | $2,478 | 314 |
| 2503 | $6,400,000 | 3 / 5 / 1 | 2,589 | $2,472 | 8 |
| 1902 | $6,249,000 | 3 / 4 / 1 | 0 | 0 | 667 |
| 2502 | $6,100,000 | 3 / 4 / 1 | 2,589 | $2,356 | 4 |
| 703 | $5,800,000 | 3 / 4 / 1 | 2,797 | $2,074 | 547 |
4 Bedroom For Sale at Turnberry Ocean Club
| Unit | Asking Price | Bed(s)/ Bath(s) | Living Size | Price/Sq.Ft. | Days on Market |
| --- | --- | --- | --- | --- | --- |
| 4803 + Beach Cabana | $22,500,000 | 4 / 6 / 1 | 6,225 | $3,614 | 497 |
| 4903 | $18,500,000 | 4 / 6 / 1 | 6,225 | $2,972 | 239 |
| 3504 | $11,000,000 | 4 / 5 / 1 | 3,252 | $3,383 | 1 |
| 4204 | $9,995,000 | 4 / 5 / 1 | 3,625 | $2,757 | 9 |
| 4904 | $9,499,000 | 4 / 5 / 1 | 3,252 | $2,921 | 21 |
| 4001 | $9,300,000 | 4 / 5 / 1 | 3,252 | $2,860 | 55 |
| 4104 | $8,990,000 | 4 / 5 / 1 | 3,625 | $2,480 | 25 |
| 4604 | $8,750,000 | 4 / 5 / 1 | 3,252 | $2,691 | 11 |
| 4501 | $8,275,000 | 4 / 5 / 1 | 3,252 | $2,545 | 3 |
| 2704 | $7,890,000 | 4 / 4 / 1 | 3,625 | $2,177 | 92 |
| 1804 | $6,900,000 | 4 / 5 / 1 | 4,485 | $1,538 | 816 |
| 501 | $6,555,000 | 4 / 5 / 1 | 3,252 | $2,016 | 155 |
5 Bedroom For Sale at Turnberry Ocean Club
| Unit | Asking Price | Bed(s)/ Bath(s) | Living Size | Price/Sq.Ft. | Days on Market |
| --- | --- | --- | --- | --- | --- |
| 1401+02 | $17,900,000 | 5 / 7 / 1 | 6,740 | $2,656 | 75 |
| 1501 | $7,499,000 | 5 / 5 / 1 | 3,252 | $2,306 | 383 |
6 Bedroom For Sale at Turnberry Ocean Club
| Unit | Asking Price | Bed(s)/ Bath(s) | Living Size | Price/Sq.Ft. | Days on Market |
| --- | --- | --- | --- | --- | --- |
| 5204 + Beach Cabana | $32,750,000 | 6 / 9 / 1 | 10,750 | $3,047 | 1 |
Turnberry Ocean Club Facts
Price From
$4,000,000 - $35,000,000
Address
18501 Collins Avenue, Sunny Isles Beach, FL, USA
Interior Design
Janice Clausen
Numbers of Floors
54 stories
Size Range
From 2,750ft² - 10,000ft²
Deposit Schedule
(10%) Upon reservation
(10%) December, 2014
(20%) May 1, 2015
(10%) February 1, 2016
(50%) Upon completion in 2018

Turnberry Ocean Club Picture Gallery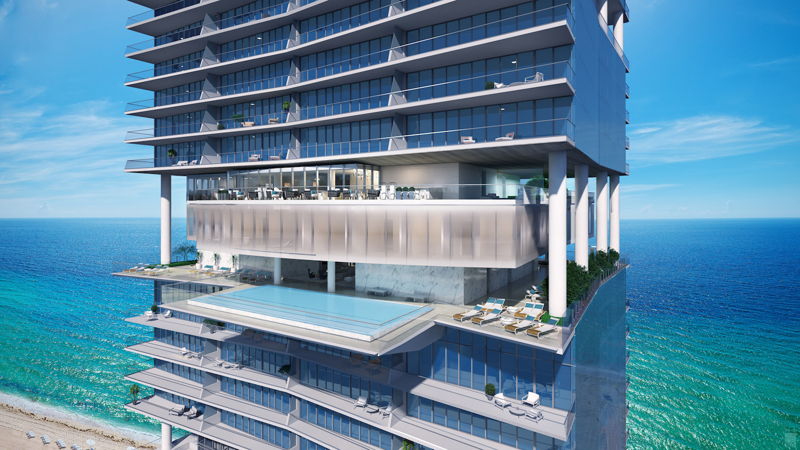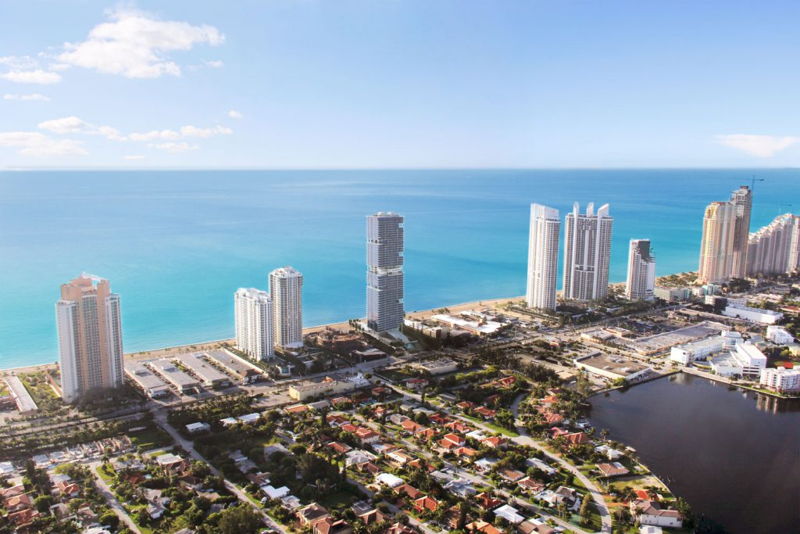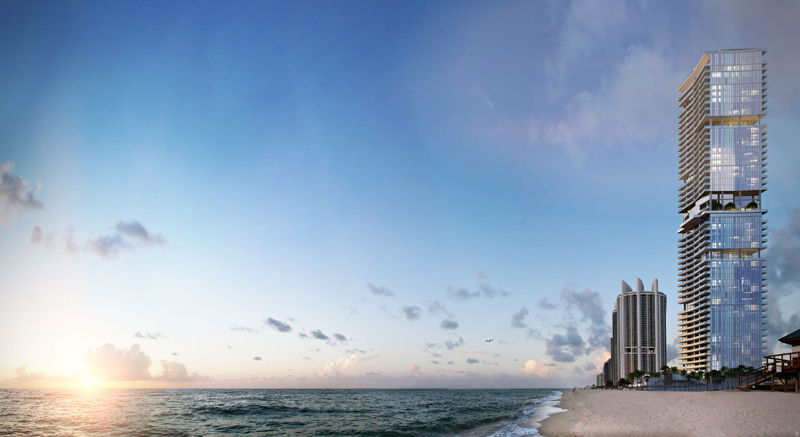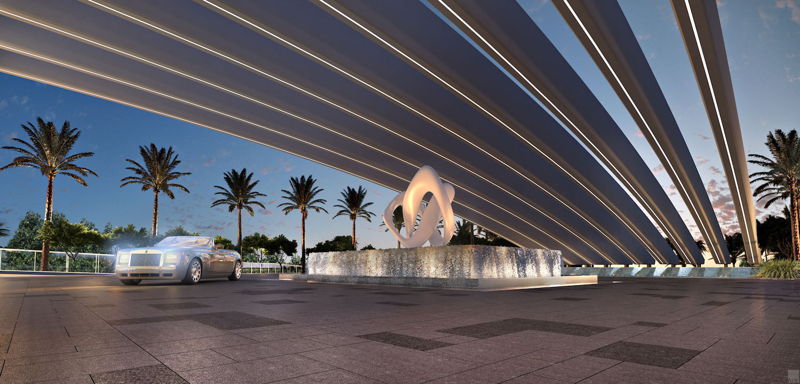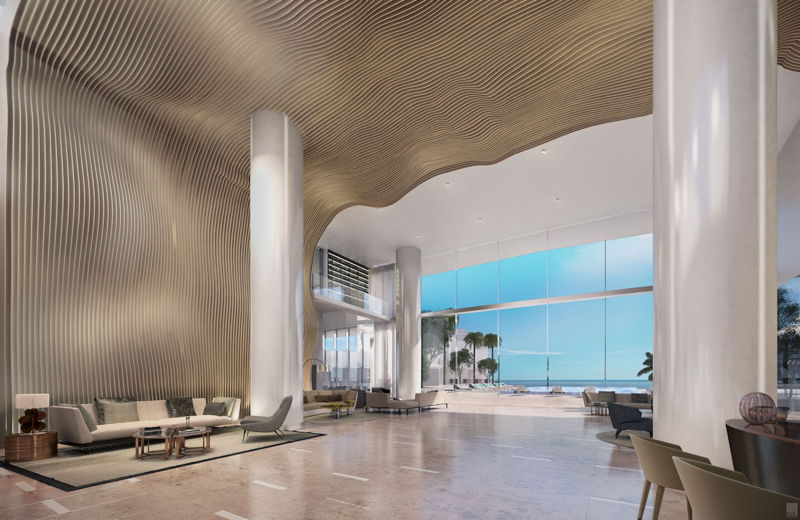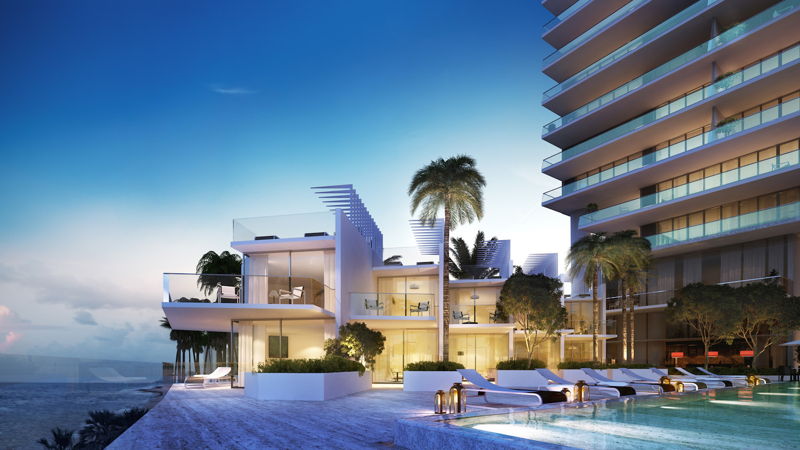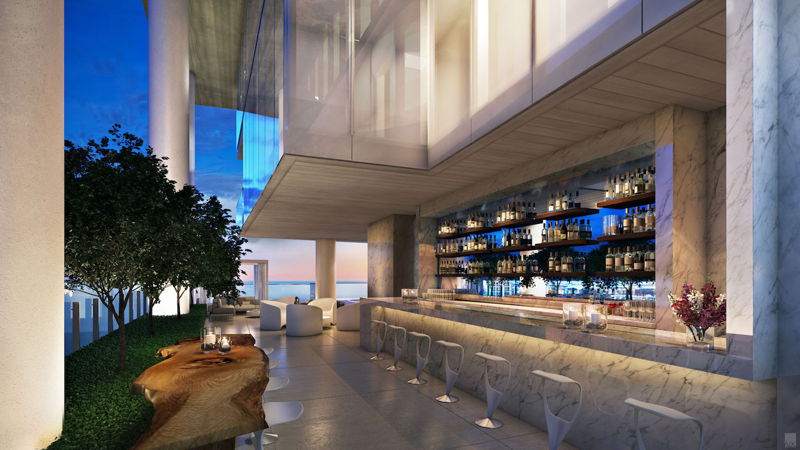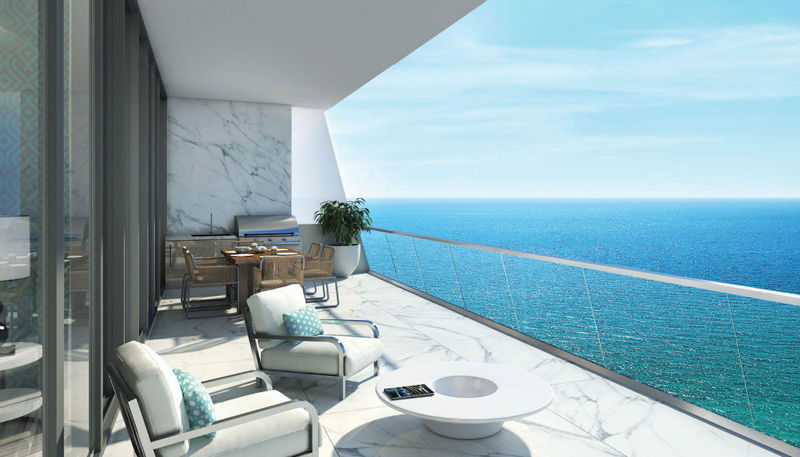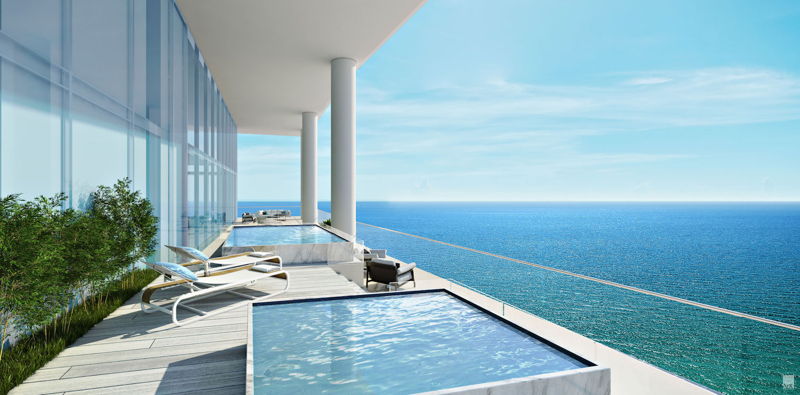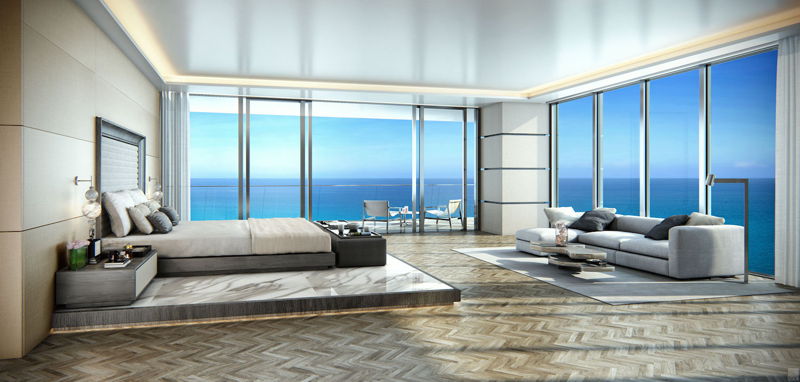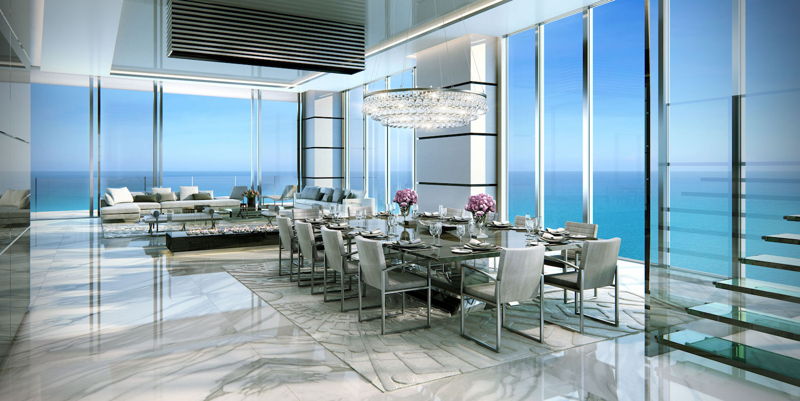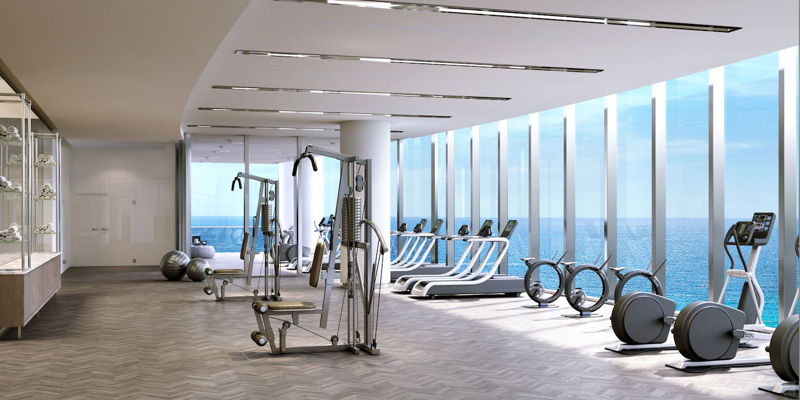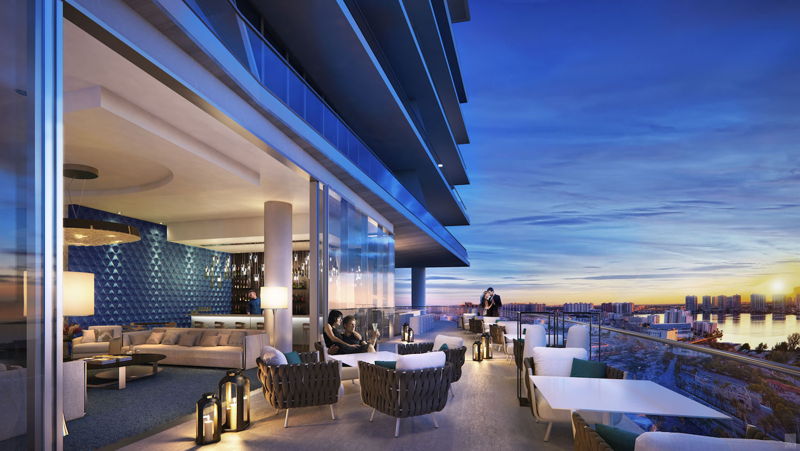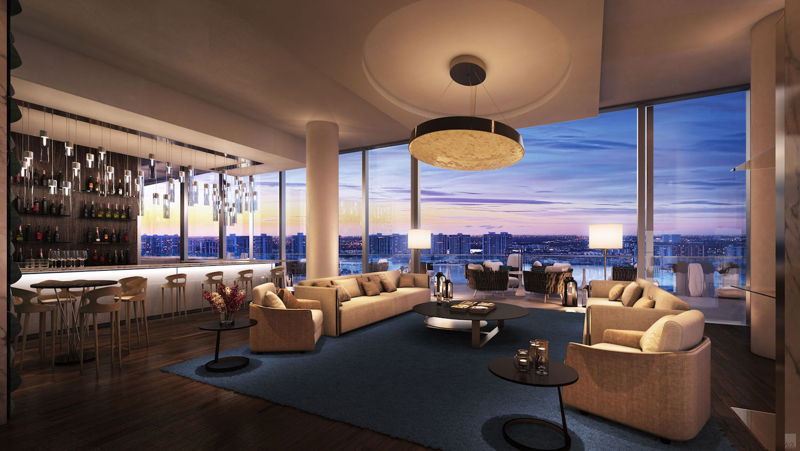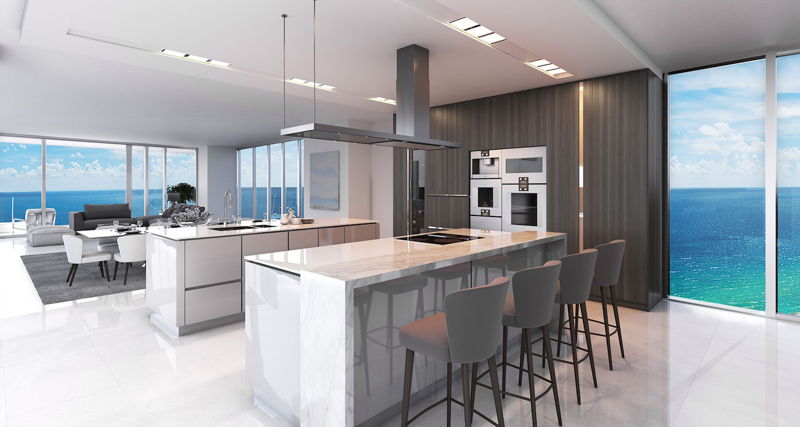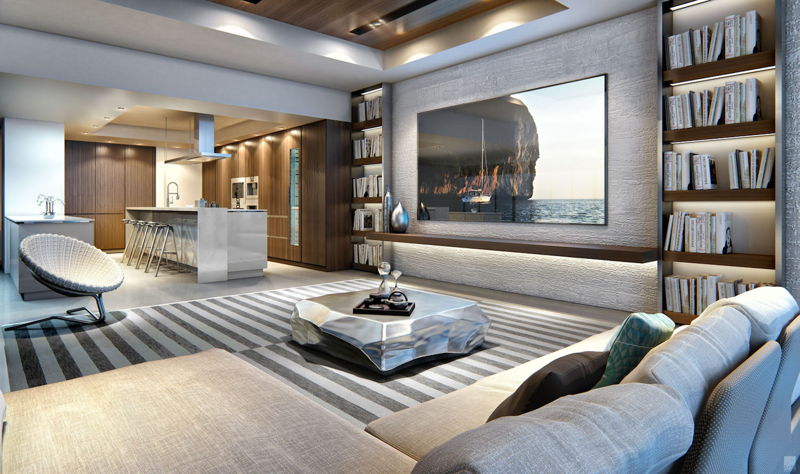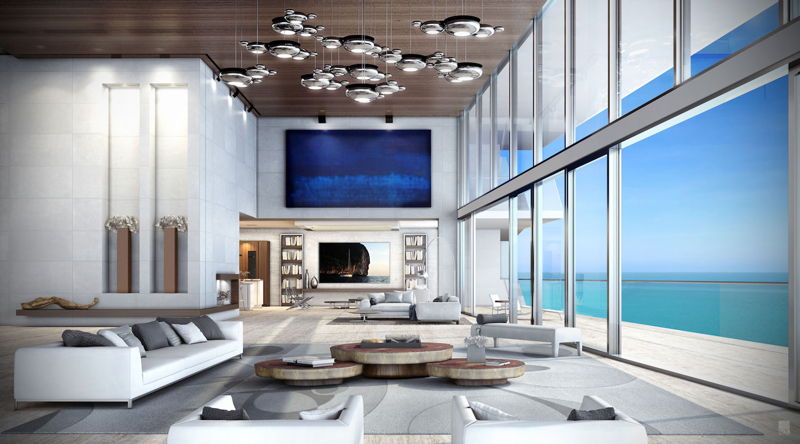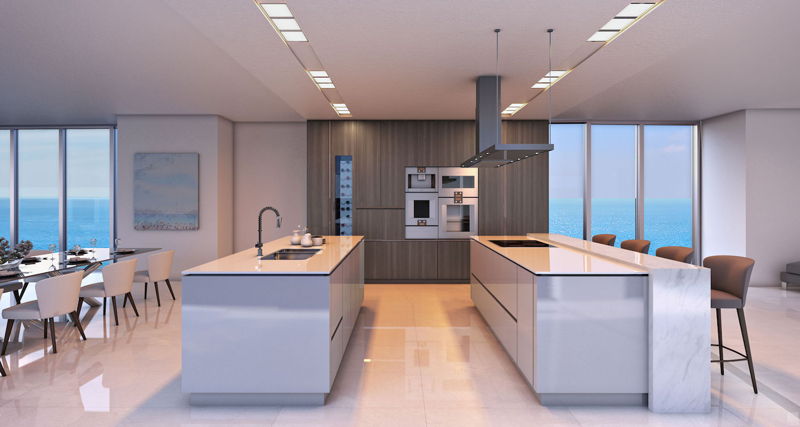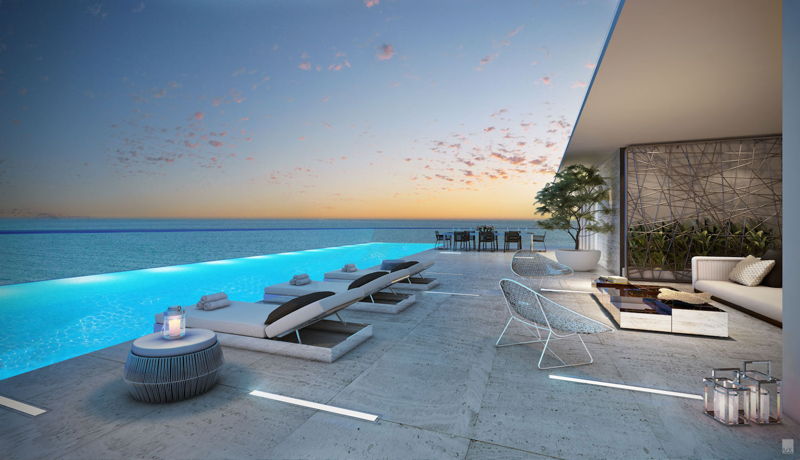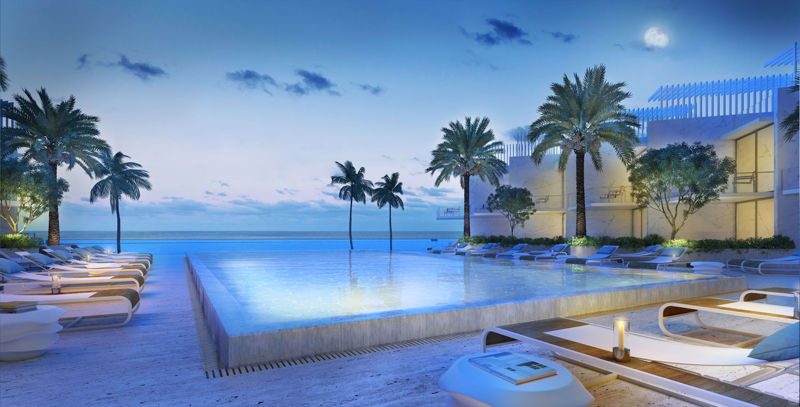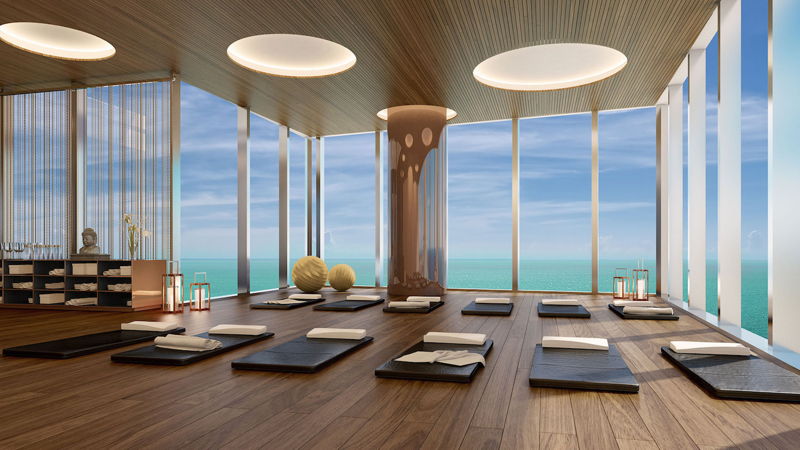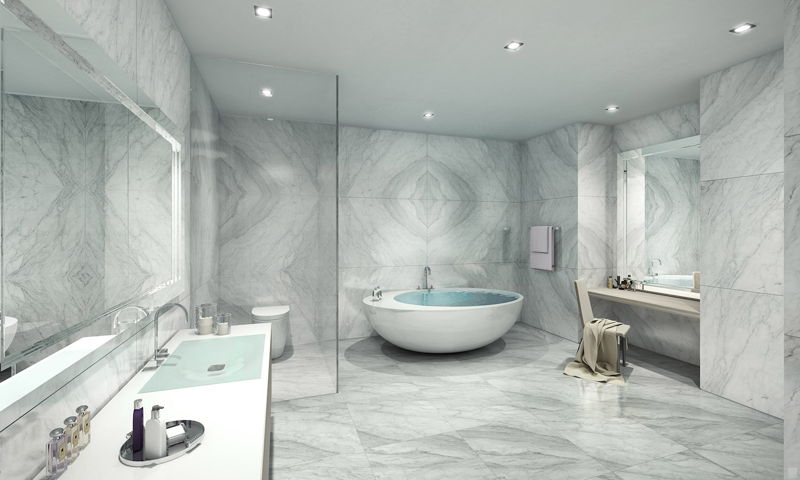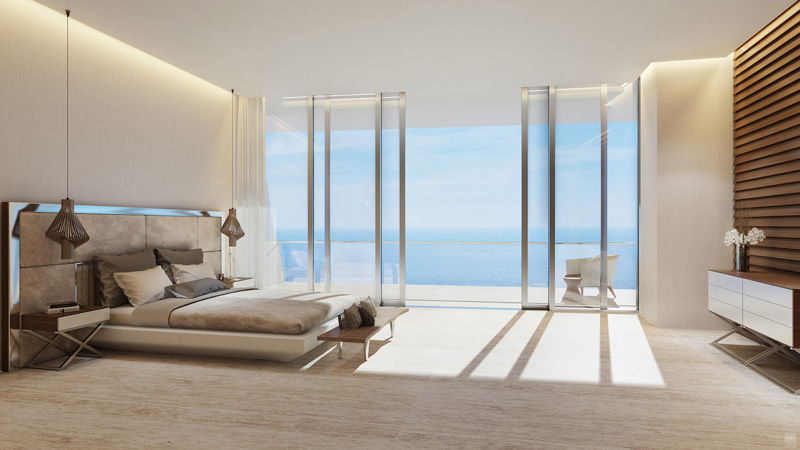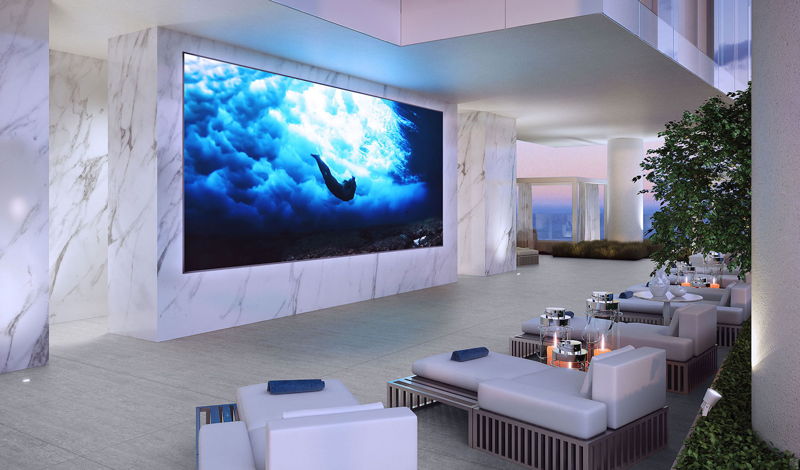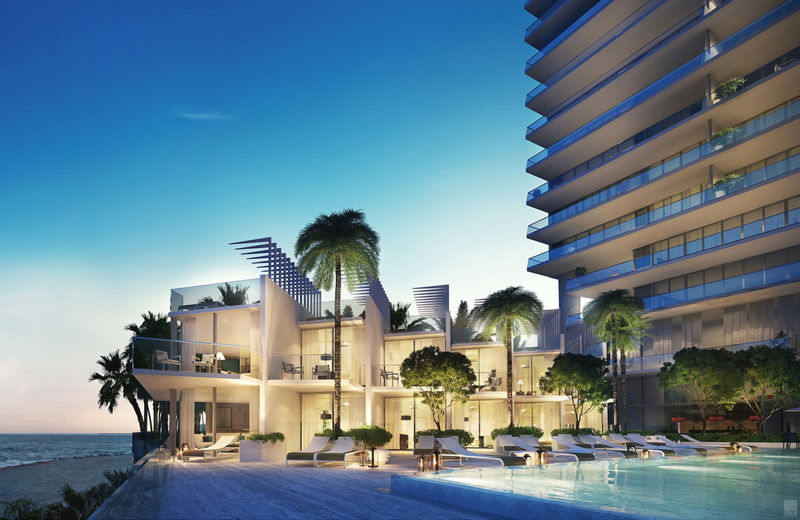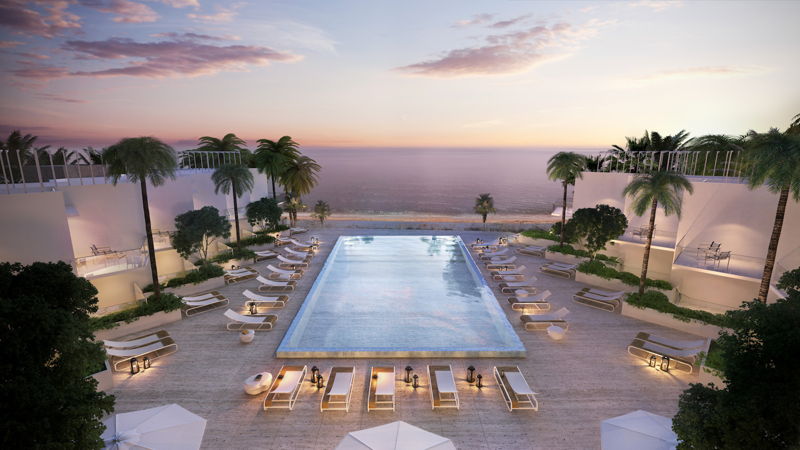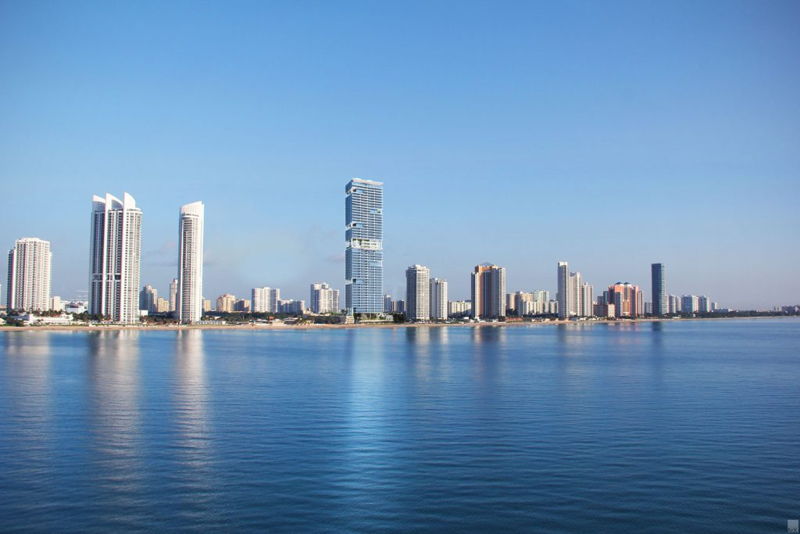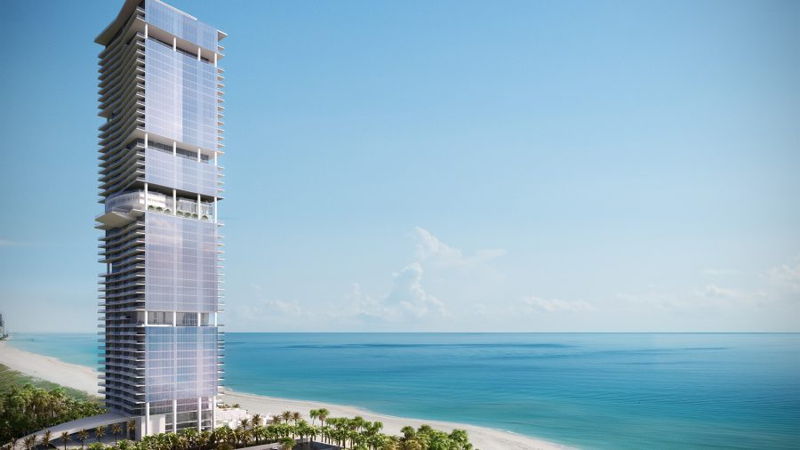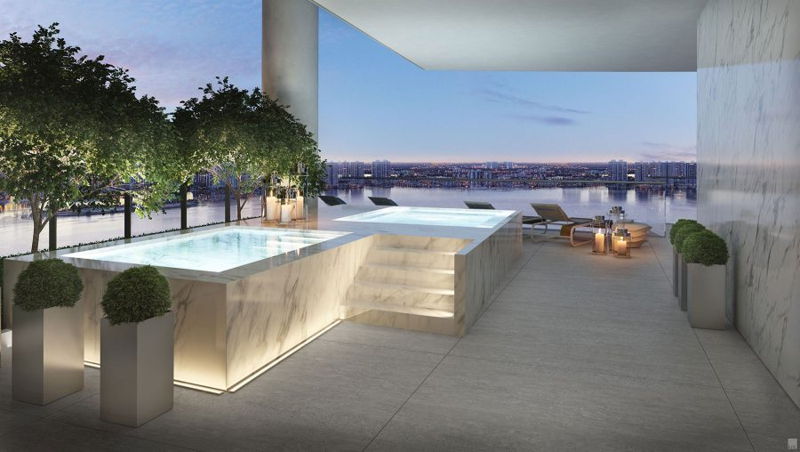 Turnberry Ocean Club Amenities
Highlighted Condo Features
BUILDING AMENITIES
Fifty-four (54) story modern glass tower by Carlos Zapata
Functional, efficient space planning and overall design by Robert Swedroe
Dramatic arrival entrance with multiple water features
Three story glass lobby with direct ocean views
Six floors of amenities
Three swimming pools
Three private dining areas
Three bar/lounge areas
Thirty-five ocean view cabanas available for purchase
Additional storage rooms available for purchase
Electric car charging stations and car wash area in garage
High-speed internet in all common areas
-----
RESIDENCE FEATURES
Private pools and hydrotherapy spas in Collection Residences
Private service entrance
Three high-speed, direct elevators serving each residence
Imported Snaidero Italian custom cabinetry in kitchens, bathrooms and laundry rooms
Exotic imported stone countertops
Gaggenau Appliances in all residences:
48″ Refrigerator/freezer
30″ Traditional/convection oven
24″ Warming/convection oven

Turnberry Ocean Club Location
18501 Collins Avenue, Sunny Isles Beach, FL, USA
Turnberry Ocean Club Contact Form
For more information please fill out the form below