English · Russian · Hebrew
Perseverance, a quality hard to come by in today's non-stop lifestyle, is the foundation of my real estate practice. With nearly 30 years of experience in residential and investment real estate, I dedicate my time listening to clients' needs and meeting their expectations.

Launching my real estate career in 1991, I focused on the residential market in suburban Long Island, NY before expanding my business in 2006 to the Manhattan and Miami residential and investment markets. With years of experience, I help guide clients through unfamiliar and sometimes emotional processes as well as helping them negotiate, understand contracts and all the intricate details that go into buying and selling a home or property. Real estate is a relationship building industry and I work toward creating strong relationships with both buyers and sellers to earn their trust.

My goal is to build a business generated by referrals from previous clients.

My professional experience spans far beyond real estate. My ability to speak fluent Russian, Hebrew and English has paved the way to an international clientele in all aspects of my career. Prior to building my real estate business in the United States, I owned and managed a renowned restaurant and lounge in the affluent beach front town of Hertzliya Pituach, Tel Aviv, Israel. I oversaw the building and development of the restaurant, including design and overall concept of the space.

We were known for hosting international celebrities, politicians, charity events, fashion shows and elegant parties. In 2008, I started working with an Israeli artist based in New York, representing him and entering his works into galleries, libraries, restaurants and residential homes.

My diverse experience has given me the perseverance to be a successful restaurateur in Israel, real estate agent, admirer and collector of art and most importantly, an honest and strong business woman.

My motto is, House + Love = Home. Now let's get started!

EXCLUSIVE AGENT FOR
Level Realty Partners,LLC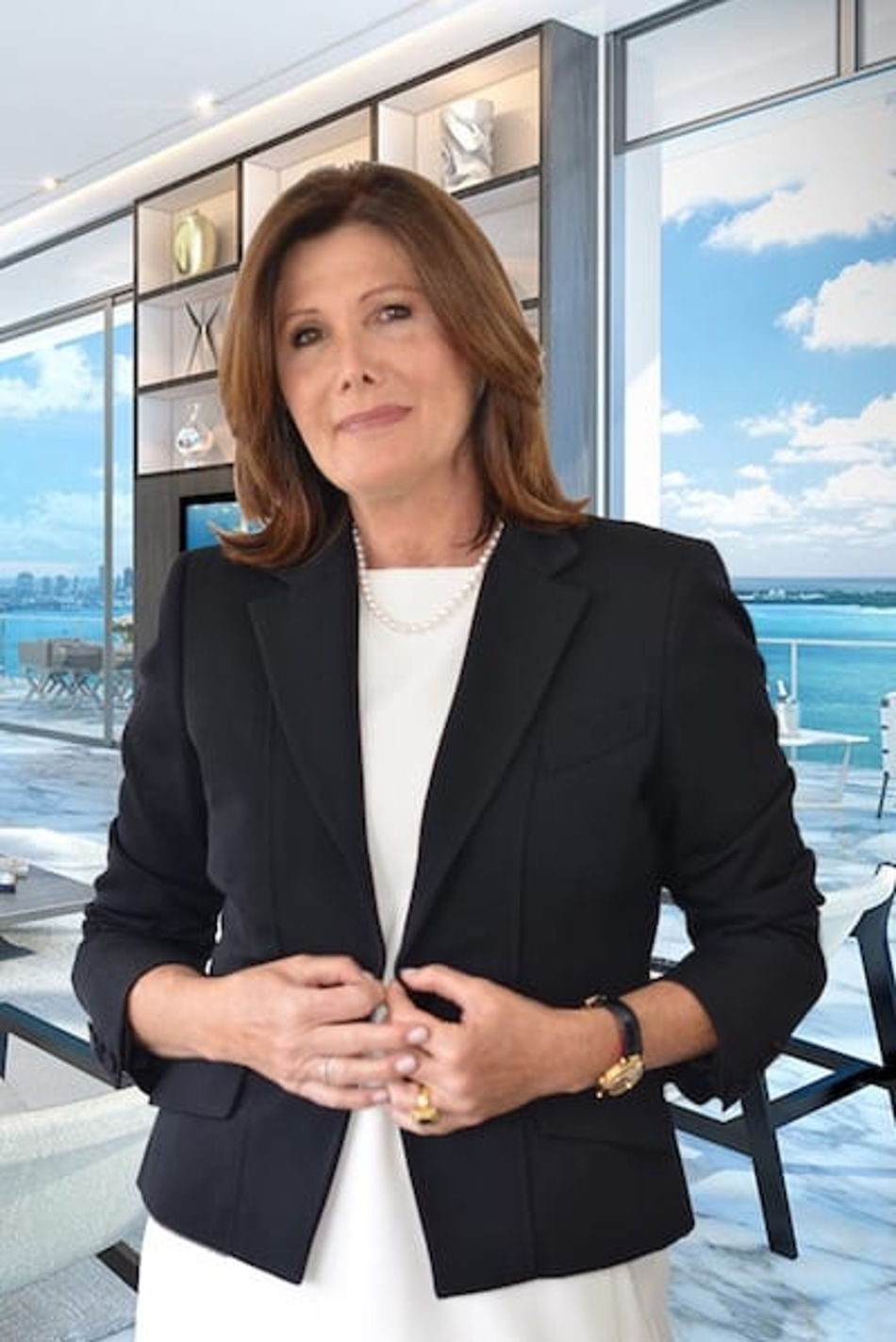 My motto is, House + Love = Home. Now let's get started!
Client Reviews

When we start to think to have property in Miami, Ilana Gross was the rightest person who advised us with the choice and most suitable options on market according to our wishes. She is doing her job with weighted approach in the recommendations. As she knows all the best condos in Miami and around, all advantages and disadvantages, her advises are always professional, correct and clear. Ilana works with all her heart and soul for client to find the best home as if she were doing this for her family. On this basis with Ilana's help we already bought some apartments in Gran Paraiso in Miami and Auberge in Fort Lauderdale. And we are happy with that choice. If again we decide to buy another property for sure we will work with Ilana and definitely I'll recommend her as the best realtor on those areas.
We know Ilana by our friends and we weren't disappointed by this recommendation. We were looking for a house close to a good school and in a nice community and Ilana found us exactly what we were looking for. She is very patient, focused and knowledgeable. We have lived in the U.S. for over two years and Ilana is still helping us and advising us when we need it. I think such an attitude is very important for clients. Thanks Ilana for being a great professional and human being.
"Ilana is very professional, great people's person and most of all- patient. We looked at numerous units around Miami Midtown / Design District area until I finally found what I have been looking for at the Yorker building loft type unit. Overall experience- two thumbs up!"

Ilana Gross is the best real estate agent in Florida. A tremendous professional, she found exactly what we were looking for. Attentive to all details, operative in solving any issue and on top of all a very nice and kind person! We highly recommend her to anyone who is looking for a luxury real estate in Florida.
Ilana Gross is an amazing realtor. We know Ilana from New York and knew she had quite a reputation as the "go to realtor". We decided a few years ago to buy a condo in the area of Miami. So who did we call? Ilana Gross for sure! She is very detailed when showing you places that might interest you. She understands your priorities and budget and works with you on finding the best possible choices. Ilana showed us a listing in Hallandale Beach and we fell in love with it. We went to closing immediately. We are very happy with the results and if we ever decide to sell and buy something else we would only use Ilana Gross. She is honest, sincere, professional, knowledgeable and very dedicated to her clients. She made our buying experience easy and rewarding, I would highly recommend her. She is an asset to the company.

Miguel Peralta
Broker Associate
Working with Ilana is a joy. It's refreshing to go through any transaction process with her since she knows real estate like no other in Miami. Thank you Ilana for bringing so much value to the table :)